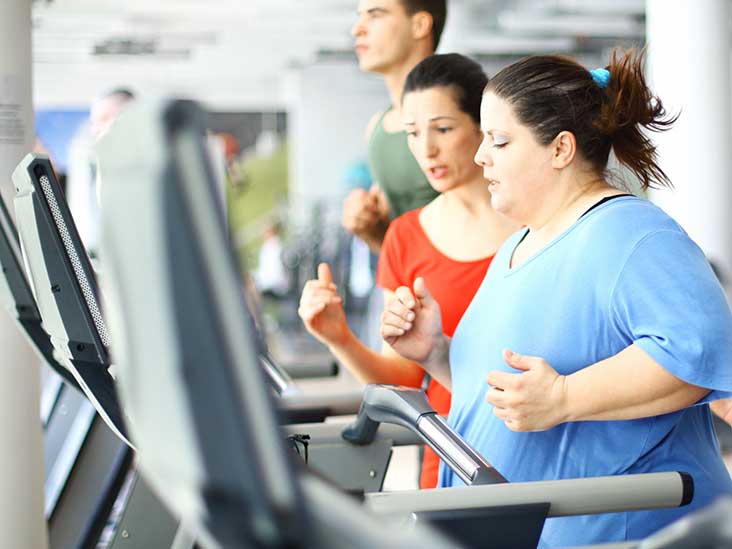 One of the main problems with exercise and weight loss is that exercise doesn't just affect the "calories out" side of the energy balance equation.
It can also affect appetite and hunger levels, which may cause you to eat more calories.
Exercise May Increase Hunger Levels
One of the main complaints about exercise is that it can make you hungry and cause you to eat more.
It's also been suggested that exercise may make you overestimate the number of calories you've burned and "reward" yourself with food. This can prevent weight loss and even lead to weight gain (29, 30).
Although it doesn't apply to everyone, studies show that some people do eat more after working out, which can prevent them from losing weight (31, 32, 33).
Exercise May Affect Appetite-Regulating Hormones
Physical activity may influence the hormone ghrelin. Ghrelin is also known as "the hunger hormone" because of the way it drives your appetite.
Interestingly, studies show that appetite is suppressed after intense exercise. This is known as "exercise anorexia" and seems tied to a decrease in ghrelin.
However, ghrelin levels go back to normal after around half an hour.
So although there is a link between appetite and ghrelin, it doesn't seem to influence how much you actually eat (34).
Effects on Appetite May Vary by Individual
Studies on calorie intake after exercise are mixed. It's now recognized that both appetite and food intake after exercise can vary between people (30, 35, 36, 37, 38).
For example, women have been shown to be hungrier after working out than men, and leaner people may become less hungry than obese people (31, 39, 40, 41, 42).
Bottom Line:

How exercise affects appetite and food intake varies between individuals. Some people may become more hungry and eat more, which can prevent weight loss.